Mastering your sound experience
Welcome to SoundWise, where your music advances to the next level with our impressive mixing and mastering services.
What makes a song stand out?
It has to be skillfully written, performed and recorded in the first place, for sure. But what comes next is crucial. When mixing a song, a great engineer will not only make sure everything that needs to be audible is heard but also emphasize the best parts and spawn ear candies out of the arrangement.
Mixing can take your song to another level, provided the job is done with solid musicianship and mixing techniques. A great mix is what will make your audience want to play the song on repeat! Only an experienced engineer will be able to strike that optimum balance every single time.
Once you have an excellent mix, you need it to convey the same emotional impact in every situation and across all kinds of listening devices, not just in the studio.  And you want it to shine among the other commercial releases. This is achieved during the mastering stage, through a meticulous use of specific compressors, equalizers and other mastering gear. 
Mastering not only sets the ideal loudness and tonal balance according to the music genre, but it also get your music checked, exported into the proper format for each output (CD, vinyl, digital distribution) and finalized before it is burnt or uploaded forever. These steps require a solid skill set and a reliable professional.
Listen to a sample of the music I have either produced (P), mixed (X) or mastered (M).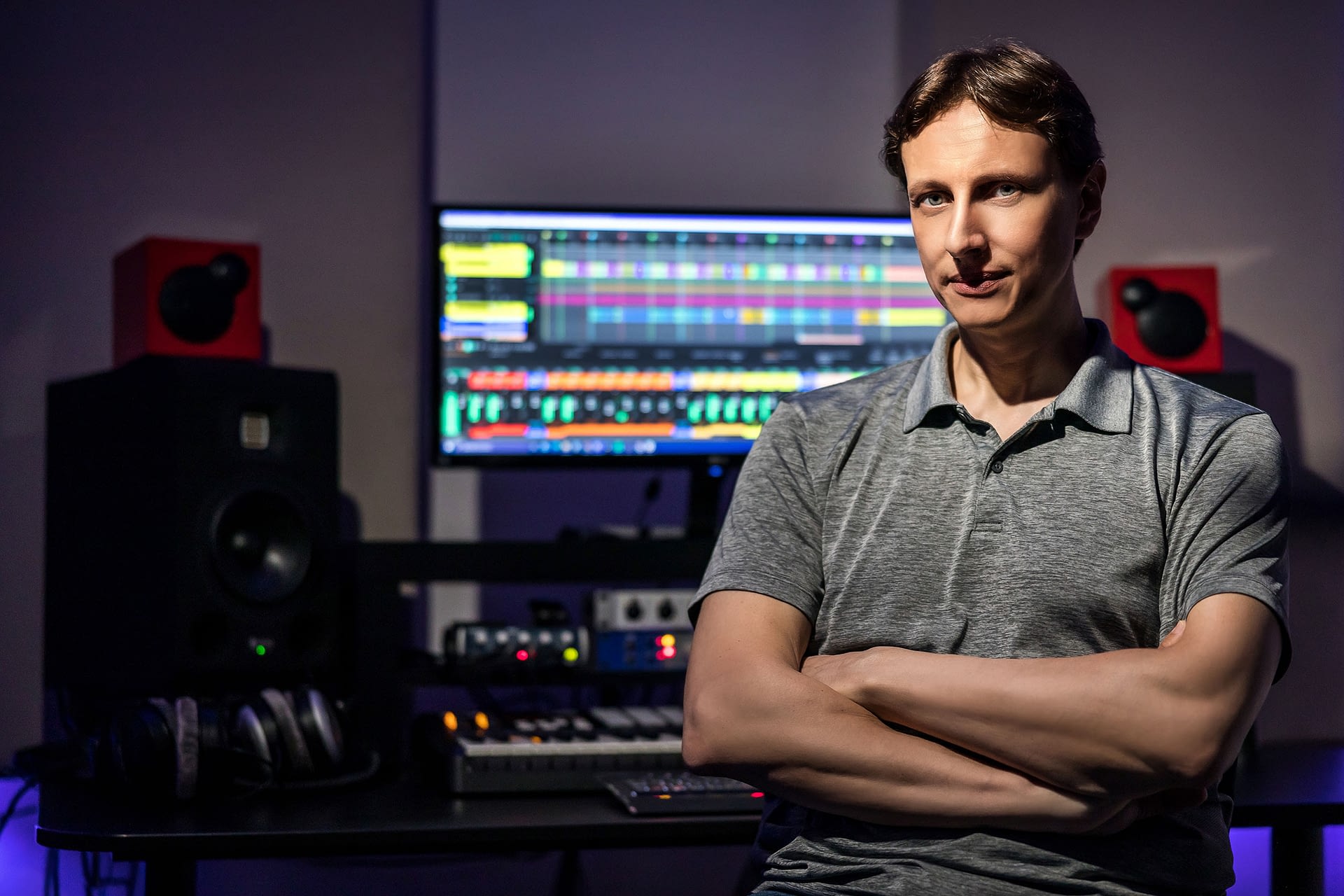 I am Jean-Marc Boulier, owner of SoundWise and I've been producing music for 30 years. Over time, I have gradually specialized in mixing and mastering, helping hundreds of musicians turn their recordings into finished products that sound accomplished and that they can be proud of.
Now I would love to know who you are and what kind of songs you make. Do you feel like learning more about what we can achieve with your music together? Please reach out to me!
Would you like to receive objective feedback from an experienced professional on your song, and learn how to make it sound even better? Send it to me and I'll gladly offer a free consultation.
What our customers have to say